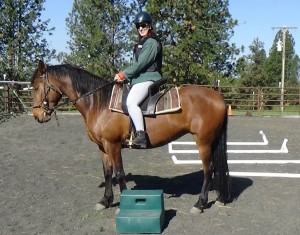 4-17-16 I haven't written for awhile since my last post was done on 2/16 16 right before I went into left elbow surgery. The problem is I've wanted to spend every nice day outside and walk as much as possible and I was not able to type very much following my surgery. But today I feel the inspiration to write as I am 8 weeks since my elbow surgery.  This blog is my spiritual journey sharing my heart on life. Life has been really trying at times since my last spiritual journey blog written in December; however, I feel life is looking up now that I've endured the last 3 months. I will write my medical blogs with all the details later as I can get to them. Believe me, I feel way behind in my blogs.  I appreciate my website reading audience and my YouTube audience and Facebook fans.  When I write my journey, it is for all of you. Any new readers please see my homepage for my entire medical journey and this link for the beginning of my Spiritual Journey Category.
As many times before, I like to share one of the wonderful devotions that I read every day. Quoting from the devotional book, "Jesus Calling" written by Sarah Young the following April 16th devotion: (bold my emphasis)
"I AM CALLING YOU to a life of thankfulness. I want all your moments to be punctuated with thanksgiving. The basis for your gratitude is My sovereignty. I am the Creator and Controller of the universe. Heaven and earth are filled with My glorious Presence.
When you criticize or complain, you are acting as if you think you could run the world better than I do. From your limited human perspective, it may look as if I'm, mismanaging things. But you don't know what I know or see what I see. If I pulled back the curtain to allow you to view heavenly realms, you would understand much more. However, I have designed you to live by faith, not by sight. I lovingly shield you from knowing the future or seeing into the spirit world. Acknowledge My sovereignty by giving thanks in all circumstances."
"We live by faith, not by sight. "–2 Corinthians 5:7
"Give thanks in all circumstances, for this is God's will for you in Christ Jesus."–1 Thessalonians 5:18
"And they were calling to one another: "Holy, holy, holy is the Lord Almighty; the whole earth is full of his glory."–Isaiah 6:3
I am thankful and I do live by faith. Forgive me Lord when I have my ongoing moments of doubt in the medical journey. When I break down and cry out to you for more revelation, wisdom and hope to finish up the details regarding my arm/wrist, You do hear my prayers.  Looking back, I reflect on Your wonderful goodness to me and Your gift to walk pain free. I sincerely pray for others to be able to walk pain free too!!!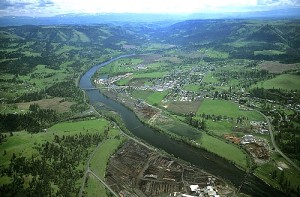 This blog today is centered around the song made popular by Cat Stevens years ago entitled: "Morning Has Broken"
I am featured here singing the song for my spring vocal recital.  I also sung the song at our church on Easter Morning along with our sunrise service overlooking our beautiful valley that is turning green after the horrible charred landscape from the August 2015 fires.
 Here are the lyrics to the song:
"Morning Has Broken"
Morning has broken, like the first morning
Blackbird has spoken, like the first bird
Praise for the singing, praise for the morning
Praise for the springing fresh from the world
Sweet the rain's new fall, sunlit from heaven
Like the first dewfall, on the first grass
Praise for the sweetness of the wet garden
Sprung in completeness where his feet pass
Mine is the sunlight, mine is the morning
Born of the one light, eden saw play
Praise with elation, praise every morning
God's recreation of the new day
The last lines of the song sum it up: Praise with elation, praise every morning and God's recreation of the new day.  These words are how I have to live my life in order to cope with the medical side of life.  People always ask me how I do what I have done and continue on to figure out each next piece.  I can only answer that when I cry out to God, only He gives me the strength to continue on in trusting Him for each new day.  He always wants my praise and thankfulness; and by singing to Him, He lifts me up above my circumstances of the continued non-stop medical journey. I live at physical therapy 2x a week and massage therapy once a week but the good news is I've needed a chiropractor less and less because my foundation has become more anchored.  I've been busy since January working through my prior knee injury and re-injury, my prior last right foot/ankle surgery besides adding an elbow surgery to the mix.
At the end of the day, it is all good. All that I learn makes me even more compassionate for those that see my website and contact me on my contact page.  I really am amazed, elated,  and every day stand in awe of running the race and now finishing the goal originally set to walk upright pain free in spine, sacroiliac joints, legs and feet.  Add to that no more head pain either from TMD/TMJ issues with my bite and jaw. That journey is finished too but stills needs to be written about. I'm just left with my left forearm/wrist issues that have plagued me for years now since before 2010. The elbow surgery took care of one problem and I'm still in the workup stage for the rest of the issues.  But it is okay, I can walk. I was back on my horse for a short ride after my trainer worked her for the first time on 4/11/16. I didn't feel too bad at all since I've been getting so much stronger by my exercises and walking, and my pelvis/low back didn't think anything of it.  I never could bond with my horse due to the knee injury in October, my ankle surgery in December and then the elbow surgery in February. Now I'm looking forward to having more time with "Fortula" as the summer approaches and we just finished getting our pool cleaned and filled up.  I so enjoy exercising in my own pool when the days get warmer.
I can dance like I've never missed a beat without creating back pain. This was not possible before Sacroiliac Joint Surgery.  Dancing was always a great passion of mine in my 20's and still is.  Glory to God!!!  Below I'm featured singing "Those Were The Days" at our local Moose Club Karaoke where I enjoy a dance or two with my friends in celebration of St. Patrick's Day. One day soon I'll have a video of me dancing too. I like to have objective proof of the success in my journey.
My Fellow Sojourners page spelled out the following: The definition of a sojourn is a temporary visit or stay, a brief period of residence.  We are all sojourners as this life on earth is only temporary. Yet we can make it the best journey ever and have victory as God leads and touches souls along the way with His love.   In my case, I've been at this medical journey non-stop since 2010 even though I started the website in 2013. The best part of the journey or reward to me in this temporary earthly existence is the joy of hearing my stories touch another hurting patient and bringing them hope and relief. I believe very strongly that He has allowed me to go through so much and document it very specifically because He has purpose and direction to help others get the needed diagnosis, surgery and relief too for their lives. I would be remiss if I didn't say how much I am grateful to my team of doctors that have done their part in bringing me back to a better quality of life. Blessings to all as God's creation comes alive and is in spring bloom!!!
Sincerely,
Kim-author