Gulf Breeze, Florida 3-week Rehabilitation after SI Fixation Surgery

The Fixation means: To stabilize the sacroiliac joint, cannulated screws will be placed through the ilium and sacrum through small puncture wounds.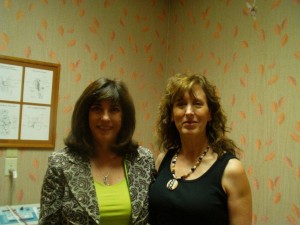 After my surgery on 1-17-13 in Gainesville, GA with Dr. Weiss and Vicki Sims, PT, I traveled to Gulf Breeze, Fl to the lovely home of my niece Melanie and her husband Nicko. Of course before leaving, Vicki Sims,PT had to say to me to take it easy when I left her office in Gainesville.  I told her when I returned that I should have gone to Ohio for 3 weeks of rehabilitation if I was suppose to have laid on the couch and rested. The reason being, Ohio was snowed in during that time and people were staying in; however, Florida was 60+ degrees and sunny for all but 3 days of my 3-week stay. I certainly was not a couch potato in Florida. My niece's home was very conveniently located to The Andrews Institute for my physical therapy and all my other rehabilitation practitioners involved in my post surgical care.  Here is a photo gallery of people and/or places that I am extremely grateful to for helping me while in Florida:
Albi Gilmer, my physical therapist at the Andrews Institute was very professional,  kind and considerate. It was the first time he worked on a patient post-op with my type of surgery. My SI Fixation surgery is not very common, but it certainly should be and that is one of the reasons I am writing this website to get hope and information out to Fellow SI Sojourners.  The PT protocol was very easy for Albi to follow that I brought to him from Vicki Sims, PT; however, he did have to put up with me talking his ear off and listen. One of the ways that helps me in the healing process is to verbalize what I am feeling in my body and to seek input from the medical professionals regarding what I am feeling.
I started one week after the surgery with ultrasound, massage and gentle stretching of my piriformis muscle. At my 2-week post-op mark, we started basic stabilization exercises. I must say there was a lot of testosterone(just kidding), many male athletes from all over the country come there for surgery and rehabilitation. Of my 7 appointments, there was only one other lady to ever talk to on a table next to me.  I would highly recommend him to others and should the need ever arise to return there again for physical therapy, I'll be sure to request him. Thank you Albi Gilmer for putting up with my post-op frustrations.
Dr. Jacobs took good care of my chiropractic needs. He came highly recommended by my niece. Jim- a massage therapist in his office was excellent at massaging my legs and calming down my IT band issues from the Malalignment Syndrome.  Dr. Bonnie gave me 3 acupuncture treatments while I was there to help detoxify my body from Anesthesia and to calm my nerves when I was having some temporary pain near  my coccyx. And Demetria  was another massage therapist also recommended by my niece who gave me a deep massage surrounding my entire buttocks. By the time 3 weeks was up in Florida, I was well prepared to return to Gainesville, GA and see Vicki Sims, PT and Dr. Weiss for my post-surgical follow up appointments on  2/11-2/13, 2012
THANKS TO THE TEAM OF MEDICAL PROFESSIONALS IN GULF BREEZE, FLORIDA THAT WERE A PART OF MY MEDICAL JOURNEY!
And a very special thanks to Nicko and Melanie for opening their home for me to stay in and loaning  me a car to travel around in. I want to say how proud I am of Melanie in her career path of Alternative Medicine. She holds a Master's Degree in Nutrition and is quite gifted in Nutritional Response Testing of the human body to help with supplementation. She truly practices what she teaches in her cooking and lifestyle choices. I am so proud that she has already passed me up in her education of alternative health; however, she is so respectful and desires the  wisdom that I can share with her from my life's experiences. Her husband Nicko, is a Registered Nurse/Anesthetist at  a Pensacola Hospital. I enjoyed looking at his anatomy books on the shelf, to see pictures and identify where my pain generators were coming from. My niece is truly blessed with a Godly husband.  Looking forward to returning one day soon!
Click here for her website –  Melanie 
God Bless you both, Love, Aunt Kim
The Miracle continues!  I'm happier each day in seeing the results of the surgery fully manifesting throughout my body. Here is link to next blog update.